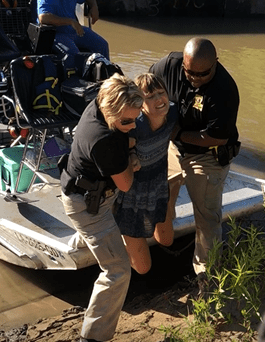 Spoon v. Bayou Bridge Pipeline LLC et al.
Rights of Protesters
Three water protectors have filed a federal civil rights lawsuit in response to their false arrests during protests of the construction of the Bayou Bridge Pipeline in St. Martin's Parish, Louisiana in August 2018.
Cynthia Spoon, Sophia Cook-Phillips, and Eric Moll were traveling in a canoe and kayak on the waters of Bayou Bee to observe and peacefully protest the construction. As part of a continuing effort to suppress the protests, Bayou Bridge Pipeline LLC (BBP) and HUB Enterprises (HUB) directed "private duty" law enforcement officers from the Louisiana Department of Probation and Parole to arrest the water protectors for "unlawful entry of a critical infrastructure," a recently enhanced felony under Louisiana law.