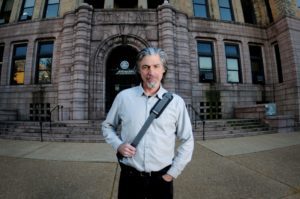 Phillip Weeks, a local activist who runs the non-profit news site The Gram, has filed suit against the City of St. Louis for violating the state's Sunshine Law by refusing to give him information about vehicle stops conducted by the St. Louis Metropolitan Police Department (SLMPD).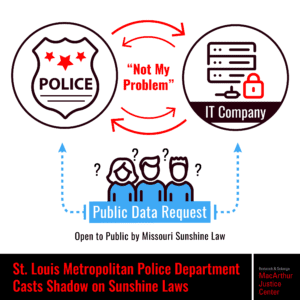 In denying Weeks' request, SLMPD has claimed that the records requested have been digitized and are now under the control of the Regional Justice Information Services Commission (REJIS), which provides IT support for the City and a number of law enforcement agencies across the state. REJIS argues that the information cannot be released without SLMPD approval and that the data is not a "record" because it is maintained electronically.
There is no question that the SLMPD collects the information Weeks has requested. Under state law, every police department in Missouri is required to provide the state Attorney General's Office with specific information, including the driver's race, for each vehicle stop made within the state. The Attorney General's office publishes an annual report summarizing the traffic stop data. These annual reports consistently show racial disparities in traffic stops. In 2018, black drivers were 91% more likely than white drivers to be stopped by law enforcement.