The amicus brief supports a motion by the Cook County Public Defender that challenges the scientific validity of the ShotSpotter system's gunfire reports, which prosecutors have attempted to use as evidence in a criminal prosecution.
The basis of the brief comes from a study conducted by the MacArthur Justice Center, in partnership with the Invisible Institute, to evaluate the accuracy and impact of the ShotSpotter system in Chicago. The study revealed that ShotSpotter sends police on thousands of unfounded and high-intensity deployments, which are focused almost exclusively in Black and Latinx communities.
In less than two years, there were more than 40,000 dead-end ShotSpotter deployments.
The findings can be found at EndPoliceSurveillance.com
The amicus brief was submitted on behalf of a coalition of community-based organizations that are concerned about the impact of ShotSpotter on overpoliced and under-resourced communities of color on the city's South and West sides. Those organizations are Brighton Park Neighborhood Council, Lucy Parsons Labs, and Organized Communities Against Deportations (OCAD).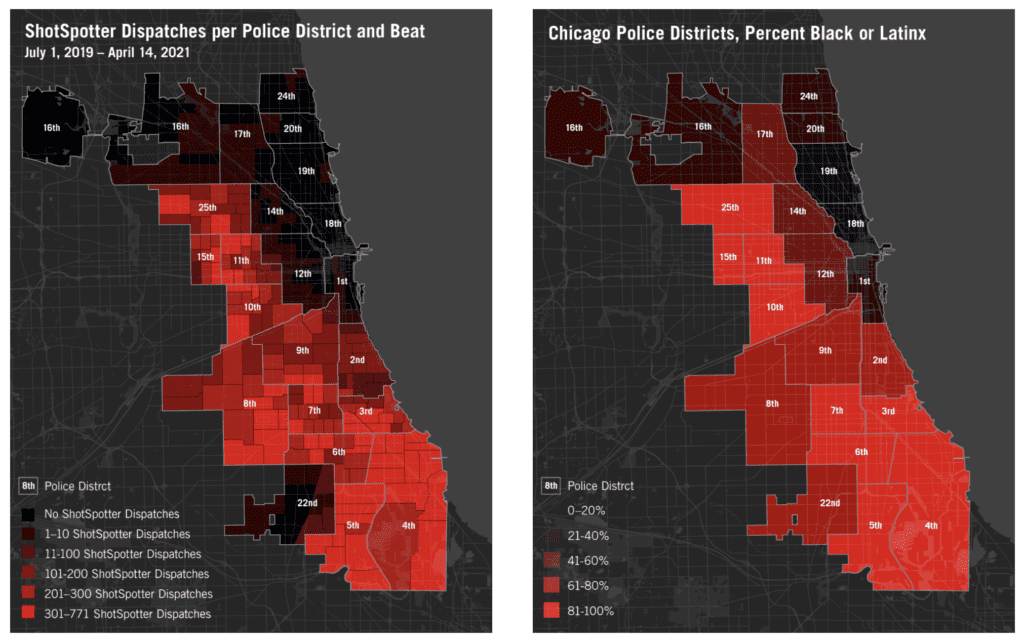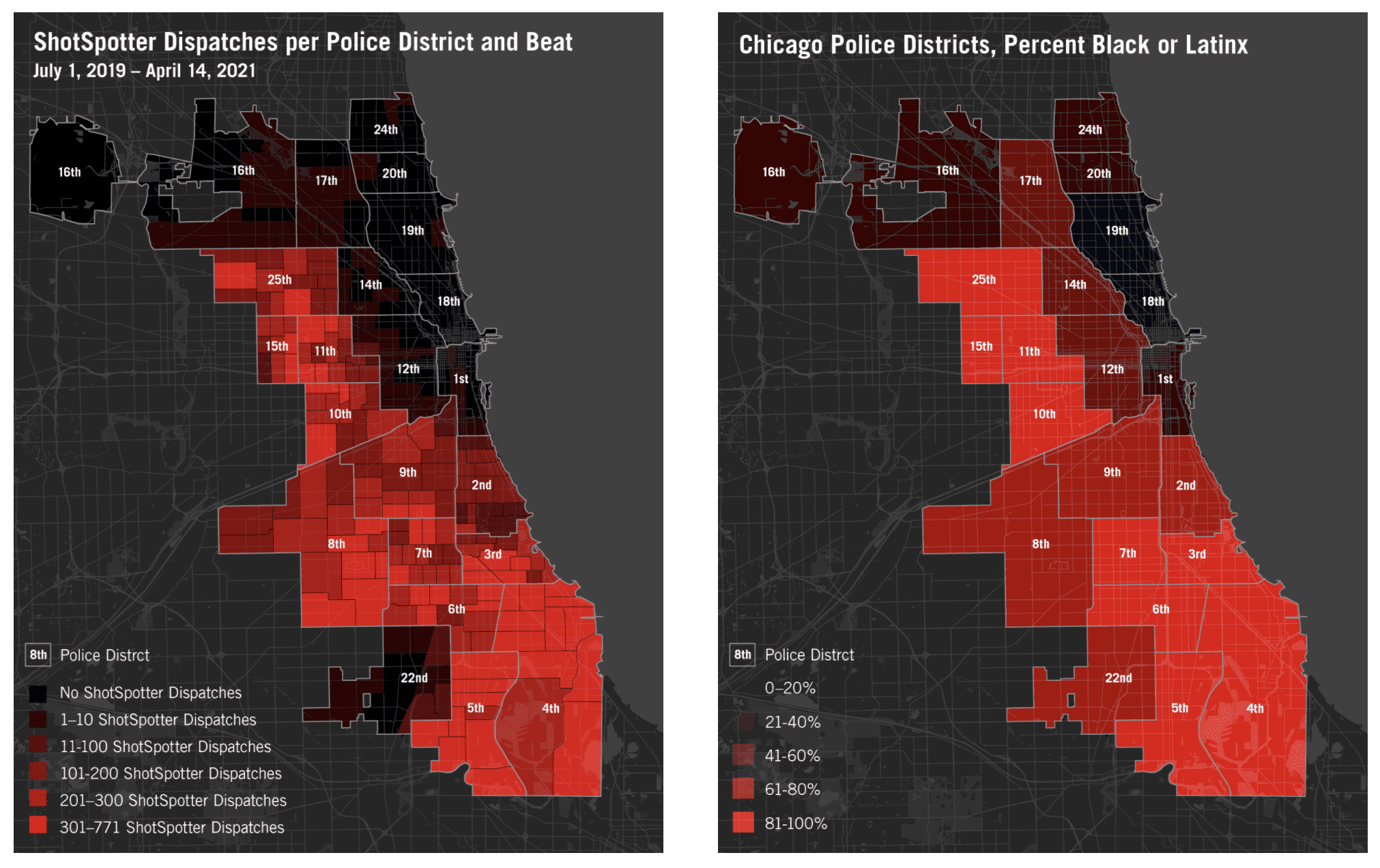 The study reviewed ShotSpotter deployments for roughly 21 months (from July 1, 2019 through April 14, 2021) using data obtained from the City of Chicago. The findings revealed that 89% of alerts turned up no gun-related crime and 86% led to no report of any crime at all.