60 people—including members of Black Lives Matter – Chicago, #LetUsBreathe Collective, GoodKids MadCity, and Brighton Park Neighborhood Council—join together to file an unprecedented lawsuit seeking justice after they were viciously attacked by Chicago Police Officers at the historic protests against racist police violence this summer.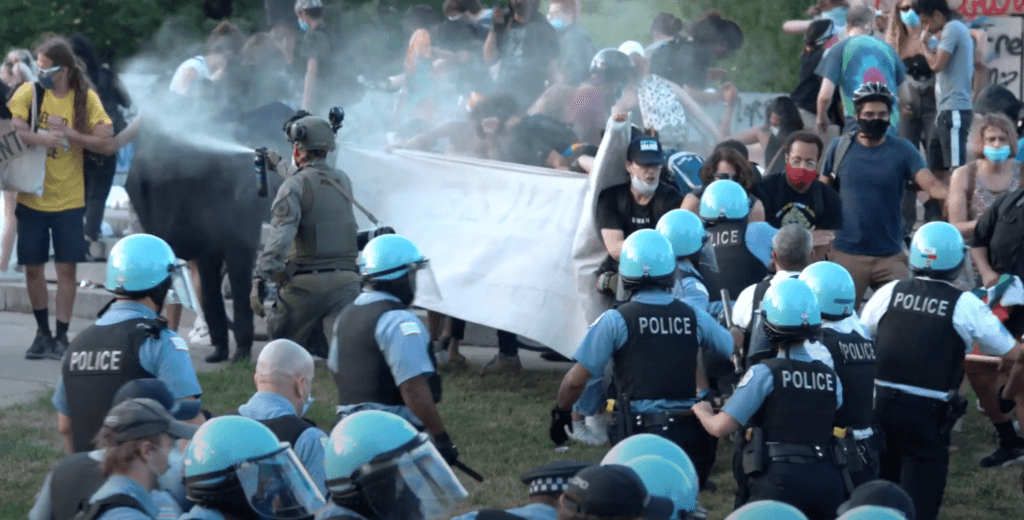 Many of the protesters suffered concussions or broken bones after being repeatedly hit with batons on their heads and other parts of their bodies, requiring medical treatment.
Several of them needed stitches to bind the gaping wounds in their heads and on their bodies. Others sustained bruises that lasted for weeks.  
Adding insult to serious injuries, many protesters were also falsely arrested and charged with crimes or violations of Chicago municipal ordinances based on false allegations, resulting in their prolonged detention in CPD lock ups amid the COVID-19 pandemic.  All the charges and violations brought against these plaintiffs have been dismissed.