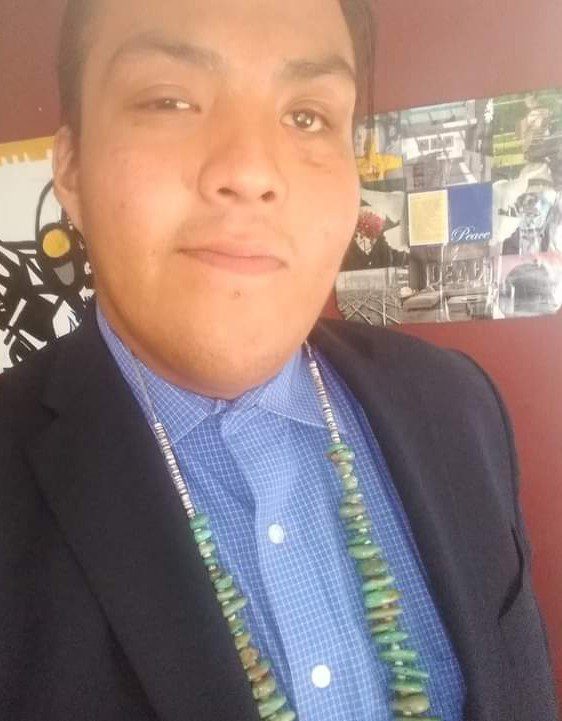 In the fall of 2016, Marcus Mitchell traveled to North Dakota to join the peaceful water protectors in their demonstration against the construction of the DAPL.
As a Diné from the Navajo nation, he was answering the Great Sioux Nation's call to peacefully stand in support of the Nation's sovereignty and to help them protect their ancestral land and burial sites, as well as the threat to the environment and water posed by the construction of the pipeline.
The law enforcement officers responding to the peaceful protests, led by the Morton County Sheriff's Office, became increasingly hostile and aggressive toward the water protectors, using violent tactics and munitions to deter and quell the protests, including spraying them with water houses amid sub-freezing temperatures and shooting them with rubber bullets and concussion grenades.
In the early hours of January 19, 2017, when Mr. Mitchell observed law enforcement firing upon a crowd of water protectors, he placed himself in front of the women and elders of the group. Without justification, multiple officers fired upon him, shooting him in the face, leg, and back of the head with bean bag pellets. He sustained severe injuries to his left eye and side of his face. Today, after multiple surgeries, he still suffers from loss of vision, hearing and smell, in addition to suffering chronic and debilitating pain on the left side of his face.
The MacArthur Justice Center represents Mr. Mitchell in a civil rights lawsuit against a number of law enforcement officials from the Morton County Sheriff's Office, the Bismarck Police Department, and the North Dakota Highway Patrol.