Wilmer Catalan-Ramirez is a devoted father and husband. He worked full time in a body shop and had never been a member of a street gang. That didn't stop CPD from listing him in the Gang Database and providing this false information to ICE.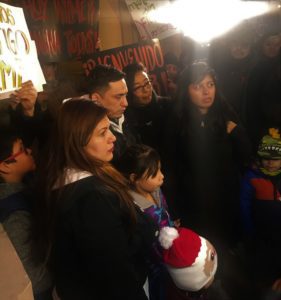 On March 27, 2017, six ICE agents stormed Mr. Catalan-Ramirez's house without a warrant, slammed him to the ground, handcuffed him, and took him away. He spent the next ten months at McHenry County Jail – separated from his family, and denied necessary accommodations and medical care to treat the traumatic brain injury and partial paralysis he had sustained during a drive-by shooting a few months before as well as the injuries he sustained as a result of the ICE agents' brutal use of force against him during their arrest.
The MacArthur Justice Center joined with the National Immigration Project of the National Lawyers Guild to sue the City, ICE, McHenry County, and the medical care provider of McHenry County Jail on Mr. Catalan-Ramirez's behalf. We secured him the necessary medical care and accommodations while he was in custody.  We then secured his freedom from ICE detention and cleared his name in the CPD's Gang Database.