On DOJ Independence, Barr Should Follow Sessions' Example
---
May I simply reiterate for the record that I wish Randolph Thrower, commissioner of the Internal Revenue Service, removed at the earliest feasible opportunity.
So wrote President Richard Millhouse Nixon. The year was 1971 and the impetus for the memo was Thower's view that the IRS should pick targets impartially. The President, on the other hand, demanded that his personal enemies—whether politicians, reporters, Vietnam War protestors, or others—get slapped with tax audits.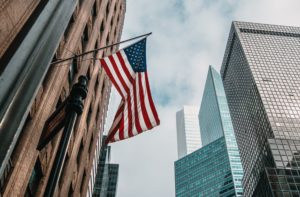 After getting rid of Thrower, Nixon listed (on tape) his requirements for the new guy: "I want to be sure he is a ruthless son of a bitch that he will do what he is told, that every income tax return I want to see I see, that he will go after our enemies and not go after our friends."
President Donald Trump appears to want about the same in an attorney general—a ruthless fixer who will deploy the federal law enforcement apparatus as instructed. It's not clear whether he's gotten that so far.
Despite general fealty to Trumps agenda, the President's first attorney general, Jeff Sessions, drew a red line on DOJ's independence in criminal investigations. Sessions endorsed Trump early on, campaigned for him, and served as a chief architect and proponent of Trump's hardline immigration policy. But he did not compromise on independence—no political intervention in federal criminal prosecution. Sessions rightly recused himself from the Russia investigation after being part of the Trump campaign because a Justice Department rule requires officials to recuse themselves from investigations into campaigns of which they were a part.
Sessions stood on his recusal decision throughout his tenure as Attorney General, doing his job and weathering the Trumpian distemper, even as the President twitter-berated him and twitter-instructed "Attorney General Jeff Sessions" to "stop this Rigged Witch Hunt right now." Sessions demurred and the investigation went on.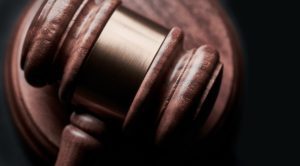 Barr's record is more questionable. He deflated the Mueller Report with an understated summary that hit the papers well before the document itself. That could be dismissed as a PR matter—spinning the conclusions of an investigation rather than intervening in the investigation itself.
More worrisome are the events of last week. DOJ replaced a stern sentencing recommendation for Roger Stone with a far gentler document following Presidential tweets calling for leniency. Barr told Trump to stop the tweets in no uncertain terms, but he may have been stimulated to action by embarrassment. The prosecutors who protested the new sentencing recommendations withdrew from the Stone case (one resigned his post entirely) are the truest exemplars of independence in this tale.
Barr has also repeatedly ordered reviews or reinvestigations in cases close to the President, most recently ordering a review of the Michael Fynn prosecution.
To Barr's credit, the department released a letter Friday stating that former FBI Deputy Director Andrew McCabe was no longer a criminal target. Just a day before, CNN chief legal analyst Jeffrey Toobin commented: "The president obviously wants Andy McCabe prosecuted.
So Trump may not be dealing with a Nixonian lawman, one who will "do what he is told" and "go after our enemies." But with thousands of prosecutors calling for Barr's resignation, maybe isn't good enough. In America, we shouldn't have to guess about whether criminal prosecutions result from political whim. Barr should follow Sessions' example—and longstanding traditions protecting the rule of law—by keeping presidential politics out of federal prosecutions.
Subscribe
Takeaways
Federal prosecutors

recommended Trump's ally Roger Stone serve 7-9 years in prison after he was found guilty in November of lying to Congress and obstructing the Russia investigation to protect Trump and his presidential campaign.

Trump tweeted

that the conviction "should be thrown out" and his sentencing "a miscarriage of justice".

DOJ then reversed course

and recommended a less harsh punishment.

The four federal prosecutors

handling the case withdrew from the case after the DOJ undercut their sentencing recommendations. One resigned from the DOJ in protest.

More than 2,000

former prosecutors and ex-DOJ employees call for Barr's resignation.

Barr is scheduled to testify

before the House on March 31. House Democrats pointed to the AG's "pattern of conduct in legal matters relating to the President that raises significant concerns…".